Master
Media Component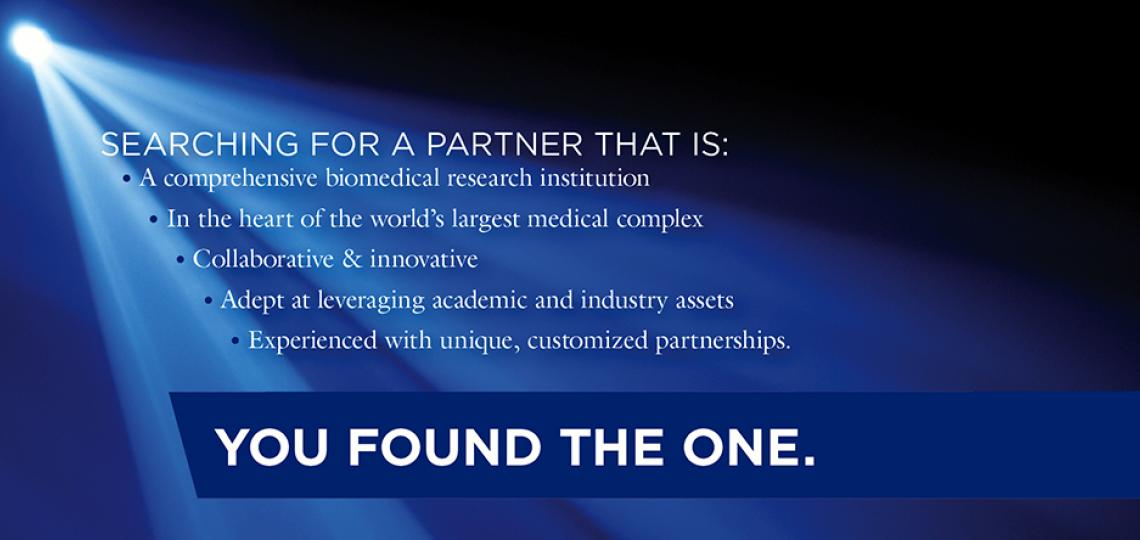 Heading
BCM Ventures: Maximizing Impact and Fostering Entrepreneurship
Content
The goal of Baylor College of Medicine Ventures (BCM Ventures), Baylor's commercialization team, is two-fold: to maximize the impact of the innovative enterprise at the College by supporting the development and commercialization of the Baylor's intellectual property assets into products and services that benefit the public, and, to foster the development of a culture of entrepreneurship where commercialization is viewed as a natural extension of the College's mission.
Heading
Commercialization Network at Baylor College of Medicine
Terms

Item Definition
BCMT is Baylor's wholly-owned for-profit venture development subsidiary corporation. Baylor College of Medicine Technologies, Inc., is the "start-up company team" that provides services around company formation and strategy, which includes securing company management and seeking investment opportunities for companies in their portfolio. BCMT coordinates the innovative "podco" program at the College, whereby companies are formed and operated in a very capital-efficient manner to determine if there is a sustainable business opportunity.

Dan L Duncan Institute for Clinical and Translational Research (ICTR)
Item Definition
The Dan L Duncan Institute for Clinical & Translational Research (ICTR) contributes important resources to support clinical translation of many of our promising candidate technologies.
Heading
Industry and Investors
Content
Discover how our innovative, collaborative and entrepreneurial environment can assist you in fulfilling your mission. Find available technologies and learn about opportunities for you at Baylor College of Medicine.
Heading
Faculty Innovators
Content
Partnering with the BLG can help you maximize the impact of your research. Learn about our efficient and effective processes and systems for soliciting and managing invention disclosures and negotiating mutually beneficial agreements with industry partners.
Heading
Companies merge, implement Baylor-developed cancer therapies
Content
Dr. Ann Leen, Dr. Juan Vera and their colleagues at the Center for Cell and Gene Therapy at Baylor College of Medicine, Texas Children's Hospital and Houston Methodist have developed a novel therapy for cancer patients that harnesses the patient's own immune system to fight cancer in a natural way.
Heading
Clinical Trial Updates
Content
Marker Therapeutics releases clinical updates in three Baylor College of Medicine-sponsored Phase I/II clinical trials using its MultiTAA T cell therapies, LAPP and MAPP.