Master
Heading
President's Message
Media Component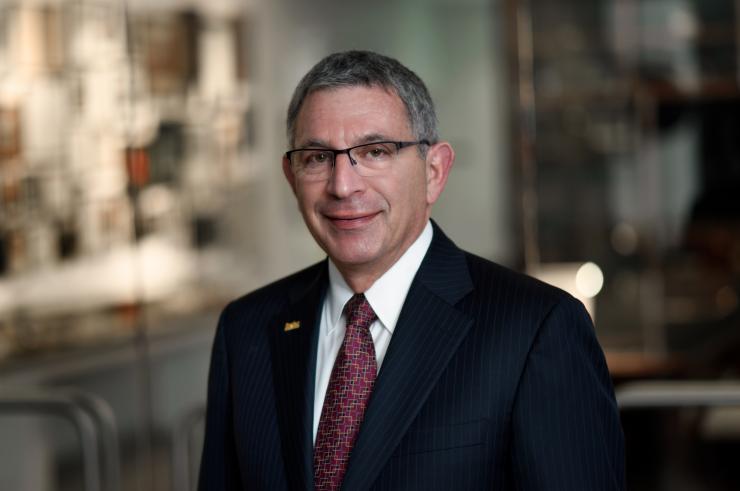 Content
Baylor College of Medicine is a health sciences university with a legacy of excellence and a vision for improving health through science, scholarship and innovation.
As president of this great institution, I am grateful for the tremendous support the community has demonstrated for Baylor College of Medicine. Outstanding advocates and a loyal alumni base are great strengths for Baylor.
We have adopted core values that we consider in everything that we do at the College. Those values are Respect, Integrity, Innovation, Teamwork and Excellence. In each of our four schools – School of Medicine, Graduate School of Biomedical Sciences, School of Health Professions and National School of Tropical Medicine, we incorporate these values, as we do in our mission areas of research, patient care, education and community service.
I appreciate hearing from the College's many constituents and I hope you will continue to contact me to share your thoughts and suggestions for new programs at Baylor.
Through creative solutions, developed by those both internal and external to the College, we are developing innovative new approaches to diagnose and treat disease, deliver the highest quality healthcare, and prepare a new generation of exceptional scientists and healthcare providers. Please take a look at our 2019 Annual Report, as well as our Mission, Vision and Values.
It takes the talents and diligent efforts of our academic leadership, faculty, staff, and trainees to maintain the excellence that we command. I see this work every day by all those around me. Baylor College of Medicine is an exceptional place. 
Paul Klotman, M.D.
Content
Dr. Paul Klotman and the Office of the President are involved in numerous initiatives. Some of the initiatives include working to develop talent in health care management, community partnerships with a goal of upholding standards of excellence and expanding the College's presence and presenting special lectures.
Heading
Annual Report 2019
Content
Our annual report shows many achievements and accomplishments from major awards, discoveries and commercialization efforts to advanced initiatives, expanded diversity programs and faculty development offerings.
Heading
Office of Strategic and Institutional Planning
Content
The Office of Strategic and Institutional Planning focuses on the coordination and preparation of the institutional strategic plan, planning processes, organizational performance improvement, integration, and alignment of planning functions throughout the College.
Content
Our seven-year strategic road map provides the blueprint for leveraging Baylor's collaborative environments and historic leadership in research to form a new paradigm for integrated health sciences universities.
Heading
Dr. Paul Klotman's Video Message - Week 12
Content
Baylor College of Medicine's Dr. Paul Klotman discusses the need for the College to lead by example in efforts against the coronavirus. He also discusses systemic racism and the funeral of George Floyd.