Master
Content
The summer undergraduate research program at Baylor College of Medicine provides valuable, educational summer research projects for undergraduate students.
Read "Celebrating 30 Years of Smart"
Content
The Summer Undergraduate Research Training (SMART) Program was developed to provide frontier-level, biomedical summer research projects for undergraduates in a supportive environment with supplemental educational activities.
The official dates for the SMART Program 2020 are June 1 through July 31. The move in date will be May 31 and move out date will be Aug. 1.
The program offers:
Nine paid weeks of biomedically related research in a broad range of areas
Research and professional development seminars designed for undergraduates
Free SMART GRE prep workshops
Career development activities
Designated housing near Baylor College of Medicine
Meet the Team
Heading
SMART Program Application
Content
Application now open! All application materials due by Jan. 11, 2020.
Apply
Heading
A Unique Experience Awaits!
Media Component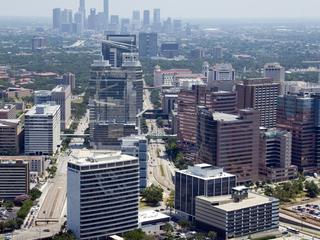 Content
Your position is a real job, with a compensation package of approximately $5,000 for nine weeks. Depending on the funding source, your compensation will be all salary or a combination of salary and allocation for housing or travel. In addition to everything you learn about science through research, daily seminars, discussion groups, and extra activities; the experience of getting to know the other participants and people here at Baylor College of Medicine is extraordinary.
We welcome students from all science and math majors, and even non-science majors with appropriate background and interest. Projects span the spectrum of biomedical science, including projects in bioengineering and computational biology.
Our program has gained nationwide recognition from students, their advisers, and granting agencies as one of the most successful ever created due to our incomparable resources in the Texas Medical Center and people who truly believe in opening doors of opportunity to college students.
Content
"I came to Baylor College of Medicine in 2014 as a SMART student after I came across the program when searching for a summer program. I loved it! I survived the Houston summer and still wanted to come back to Houston. There is so much collaboration here, not just within BCM, but throughout the medical center." - Brittany Armstrong, Ph.D. Student and Former SMART Participant
Heading
BCM Recruiting Events
Content
Want to learn more about the Graduate School of Biomedical Sciences at Baylor College of Medicine? Visit us at a recruiting event. Meet with Graduate School faculty, staff and admissions reps!
Heading
Follow Us on Twitter
Content
Do you want to hear the latest news and updates? Information on admissions, recruiting events, and student highlights are posted regularly.