Master
Media Component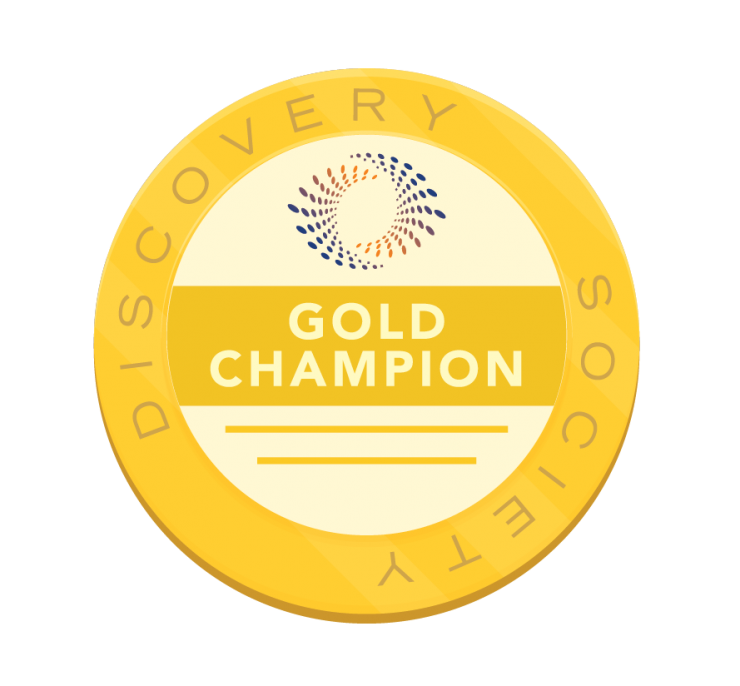 Content
The Gold Champion level under our Discovery Society honors individual donors whose annual contributions total $10,000 or more.
Medicine has come a long way since its modest beginnings, but there are still millions of people alive today with diseases that have inadequate treatment options. Your role in combating these modern ailments is essential to our nation's progress as a first-world leader. As a Gold Champion member, you have an instrumental impact at Baylor College of Medicine.
Whether it's stopping the spread of vaccine-preventable diseases, researching a cure for Alzheimer's disease or educating the next generation of medical professionals, Baylor is determined to reach new heights in healthcare. Your vision aligns with our mission, and we are honored to have you on this journey to elevate global health.
Membership Benefits:*
Website, Newsletters and Emails
Exclusive Baylor College of Medicine publications
Insider updates on events, opportunities for involvement, and news from the institution.
Events:
Exclusive access to our Baylor College of Medicine's distinguished faulty and physicians at our annual dinner with the Doctors. ($50 value)
Opportunity to participate in lectures or conversations with biomedical thought leaders at the forefront of relevant healthcare areas
Opportunity to arrange an in-person and in-depth tour of the campus or select Baylor locations
Invite to participate in an intimate group gathering with the CEO ($40 value per person)
Opportunity to attend an event that features an unique and historical look at Baylor and the Texas Medical Center ($25 value per person)
Exclusive invitation to attend Regional Events, representing our donor family
Membership Welcome Packet:
Donor welcome packet from the Senior Vice President of Institutional Advancement
"Proud to Support" gift
* Member benefits will be for the remainder of the year the gift was made, as well as the next calendar year. Certain benefits could impact your charitable contribution, per IRS guidelines. Please consult with a tax professional.