Master
Content
Experts at the Weight Loss and Metabolic Center at Baylor St. Luke's Medical Center specialize in bariatric (weight loss) surgery and surgical treatment of metabolic diseases. Our highly experienced team consists of nationally-recognized bariatric surgeons, gastroenterologists, nurses, clinical health psychologists and registered dieticians. We are committed to helping our patients achieve long-term weight loss success and improved health by eliminating life threatening obesity-related conditions, like diabetes and hypertension.
We believe a collaborative, multidisciplinary approach is crucial to ensuring the best possible care, outcome and long-term weight loss for bariatric patients. We work closely with a variety of specialties from across Baylor Medicine.
Heading
Bariatric Surgeons
Terms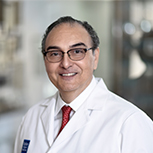 Dr. Samer Mattar, M.D., FACS
Item Definition
Dr. Mattar is the Chief of the Division of Metabolic and Weight Loss Surgery at Baylor Medicine. His practice is almost entirely bariatric in nature and his main clinical interests are in the area of standardizing pathways and optimizing patient outcomes. He places emphasis on modern, high quality and compassionate care that squarely places the patient at the center.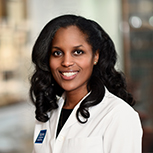 S Julie-Ann Lloyd, M.D., Ph.D.
Item Definition
As a specialist in Minimally Invasive, Robotic, and Bariatric Surgery, Dr. Lloyd utilizes state-of-the-art techniques to treat obesity-related diseases and employs a comprehensive, multi-disciplinary care plan for her patients. In addition to her clinical responsibilities, Dr. Lloyd is a dedicated researcher and educator. Her research interests include understanding the pathophysiology of obesity and improving patient outcomes through optimization of perioperative care.

Juliet Holder-Haynes, M.D.
Item Definition
Dr. Juliet Holder-Haynes is a member of the Weight Loss and Metabolic Center at Baylor Medicine. Dr. Holder-Haynes specializes in bariatric and minimally invasive general surgery. Dr. Holder-Haynes has advanced training and skills in laparoscopic surgery of the stomach, small intestine, and colon. She is committed to providing personalized care to all of her patients.
Heading
Weight Loss Physicians
Terms

Wasif M. Abidi, M.D., Ph.D.
Item Definition
Dr. Wasif Abidi completed gastroenterology, bariatric endoscopy, and advanced endoscopy fellowships at Brigham and Women's Hospital of Harvard Medical School in Boston. While there, Dr. Abidi gained unique experience in endoscopic primary weight loss procedures and treatment of complications of bariatric surgery. He has participated in numerous studies and clinical trials in novel treatments of obesity and diabetes. Dr. Abidi has experience in a variety of gastrointestinal diseases and offers both basic and interventional endoscopic procedures.

Peter Jian, M.D., FAAFP
Item Definition
Dr Jian is the founder of the non-surgical medical weight loss program located at Baylor Medicine Family Medicine Clinic - Upper Kirby. He offers a personalized and structured medical weight loss program that include monthly visits, individualized diet plans, weight loss medications, behavioral support, and physical activity counseling. Additionally, he provides clinical consultations for patients who are trying to decide between bariatric surgery, non-surgical options, and endoscopic procedures. He also helps patients lose weight before they undergo bariatric surgery if this is required by their bariatric surgeons. Dr Jian is board certified in family medicine and has additional training and certification in obesity medicine.