Master
Content
One of the premier aging centers in the world, The Roy M. and Phyllis Gough Huffington Center on Aging addresses the needs of an aging population by providing medical education and training, conducting basic and clinical science research, and delivering healthcare through Baylor-affiliated hospitals and other institutions. The center facilitates and coordinates interdepartmental research and initiates its own research studies that includes cell and molecular biology of aging, adrenal cell biology, DHEA, aging of the skin, the aging cardiovascular system, healthcare outcomes research and ethical issues in acute and long-term care settings.
The HCOA was formed in 1988 by the generosity of the late Roy M. and Phyllis Gough Huffington, Houston philanthropists who foresaw the need for an academic entity devoted to studying aging, providing care for older people, and teaching future health professionals and researchers about geriatrics and gerontology.
Heading
Message from the Director
Content
Hui Zheng, Ph.D., director of the Huffington Center on Aging, is also a professor in the Department of Molecular and Human Genetics.
View Message
Media Component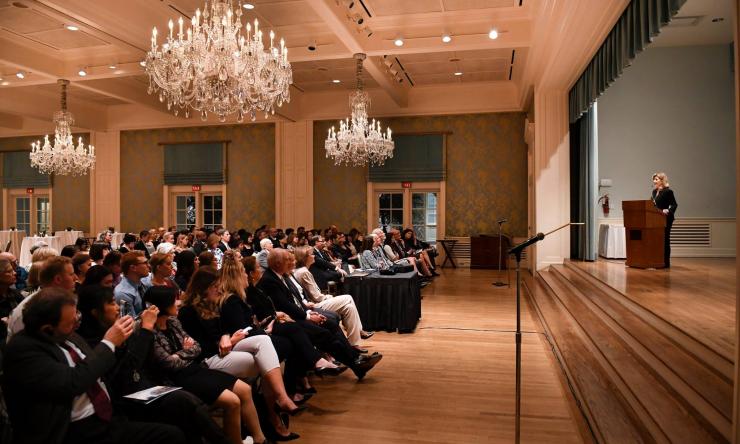 Content
This video tribute to HCOA was shown at 30th Anniversary celebration Oct. 17 2018.
Content
Keep up to date with the latest College press releases related to the Huffington Center on Aging.
HCOA News
Content
See a list of recent featured Huffington Center on Aging awards and honors.
Awards and Honors
Content
The Huffington Center on Aging faculty are involved in many research publications.
View Publications