Master
Content
Thank you for your interest in our program. The Baylor Family Medicine Residency Program does not discriminate with regard to sex, race, age, religion, color, national origin, disability or veteran status. We welcome and review all applications to our residency program.
Heading
Admissions Criteria
Content
Our program is heavily subscribed and we reserve the right to limit our review of applications that meet the following criteria:
USMLE exam passed within two (2) attempts
USMLE exam scores above 215
COMLEX exam scores above 25th percentile, per NBOME converter
Graduation within five (5) years of applying
Three (3) LORs, one must be from a primary care provider
Heading
Additional Application Information
Content
We do not offer visas other than J1 sponsorship.
In accordance with Baylor GME regulations, we do not sponsor observerships or clinical externships to applicants not already enrolled in a undergraduate or graduate program elsewhere. Please contact Baylor GME for further information regarding these requirements.
Terms
Media Component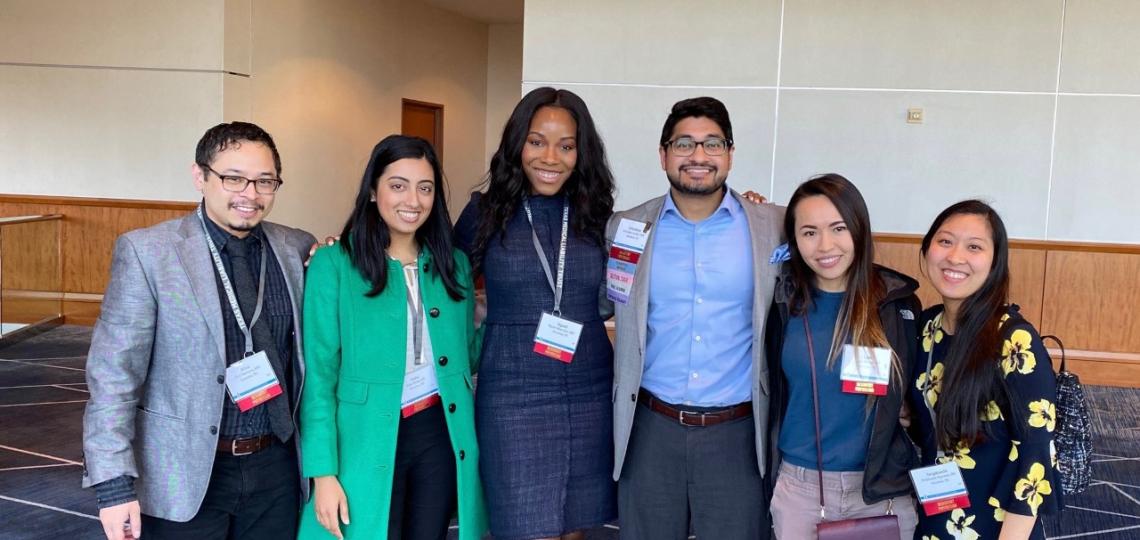 Content
Family Medicine residents recently attended the Texas Academy of Family Physicians (TAFP) Annual Session & Primary Care Summit at the Woodlands. Left to right: Drs. Alex Herrera, Rida Khan, Ngozi Okorafor, Arindam Sarkar, and Stephanie Nguyen. (Pre-COVID-19)