Master
Terms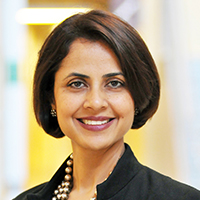 Item Definition
Aug. 24: Dr. Fasiha Kanwal has received over $2 million grant funding from the Cancer Prevention and Research Institute of Texas for her study entitled, "Reducing Disparities in the Risk of Hepatocellular Cancer." The primary objective of this study is to identify the multi-level factors that explain racial and ethnic disparities in HCC risk/incidence and tumor stage at diagnosis, as well as a set of potentially actionable (identifiable, preventable or treatable) determinants of HCC disparities in Texas. Drs. El-Serag, Amos, White, and Oluyomi are co-investigators.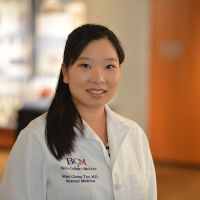 Item Definition
July 1: Mimi Chang Tan, M.D., M.P.H, received a grant from the Caroline Weiss Law Fund for Research in Molecular Medicine for her work to create an automated software algorithm for the real-time prediction of neoplasia in Barrett's Esophagus imaging with confocal high-resolution microendoscopy. 
Terms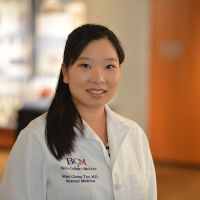 Item Definition
Dec. 1: Mimi Chang Tan, M.D., M.P.H, received funding from the P30 DK056338 grant for her work on predicting risks of gastric intestinal metaplasia. 

Item Definition
May 9: Dr. Jason Hou received his first VA Merit Review Grant as a principal investigator. The grant is entitled, "Effectiveness, Safety, and Patient Preferences of Infliximab Biosimilar Medications for Inflammatory Bowel Disease." The goals of this multi-center grant are to compare rates of adverse events in inflammatory bowel patients continued on anti-TNF-originator to those switch to biosimilar, predict medication related adverse events related to anti-TNF, and to elicit patient preferences for biosimilar use. This is a major achievement; it marks Dr. Hou's successful transition from his current NIH-funded career development award to independent federal funding.

Item Definition
April 15: The Section of Gastroenterology and Hepatology had a strong showing at the annual Department of Medicine Housestaff Research Symposium. Fourteen posters authored by nine GI fellows and mentored by 13 faculty were presented. Special thanks to Dr. RJ Sealock - who led the mentoring pack with five posters. Mentorship of the housestaff is vital to foster GI interest among residents and to build even stronger applicants. Dr. Fasiha Kanwal was one of the featured keynote speakers with her talk "Quality of care in patients with cirrhosis" and two faculty served as poster judges (Drs. Natalia Khalif and Ellie Jarbrink).
Dr. Tariq Hammad's poster "Missed Opportunities for Screening and Surveillance of Barrett's Esophagus in Veterans with Esophageal Adenocarcinoma", mentored by Drs. Hashem El-Serag, Aaron Thrift and senior mentor Dr. Nisreen Husain won 3rd prize in the Clinical Research category.
Fellow participants included Drs. Mazen Shobassy, Rehman Sheikh, Syed Tasleem, Euqene Kligman, Tariq Hammad, Vinshi Khan, Jordan Sparkman, Joe Krill and Rollin George.
Faculty participants included Drs. El-Serag, Li Jiao, Mohamed Othman, Stephan Pappas, Manreet Kaur, Thrift, Husain, Sealock, Fasiha Kanwal, Ruben Hernaez, Maya Balakrishnan, Hou and Richa Shukla.
Congratulations to all of the fellows and faculty who presented!

Item Definition
March 21: The Blue Ridge Institute of Medical Research has announced its listing of grant funding from the National Institutes of Health. Baylor is ranked 20th among the nation's medical schools in funding from the NIH and the College is ranked first in Texas for the 12th year in a row. In all, 13 Baylor departments ranked within the top 30. The Department of Medicine ranked number 27.

Item Definition
March 8: Dr. Fasiha Kanwal, professor and chief, has received funding from the Department of Defense (DoD) for her project, "Risk of Hepatocellular Cancer After Virological Cure with Direct Acting Antiviral Agents in Individuals with Hepatitis C." Other Baylor investigators included Drs. Jennifer Kramer and Aanand Naik. Congratulations to Dr. Kanwal and team.
Terms

Item Definition
Dec. 11: Drs. Mimi Tan and Rajesh Shah were selected as the Digestive Disease Center (DDC) 2019 Pilot Feasibility Awardees. This is the first year where 2 members from the Gastroenterology and Hepatology Division at Baylor College of Medicine received this competitive award in the same cycle.
Dr. Tan received funding for her project "Predicting Risk of Gastric Intestinal Metaplasia." Dr. Shah received funding for his project "Molecular Predictors of Response to anti-TNF Therapy."
Congratulations to Drs. Tan and Shah.
Terms

Item Definition
Dec. 10: Dr. Maya Balakrishnan has received Baylor College of Medicine Research Seed Grant for her project entitled, "Nonalcoholic Fatty Liver Disease (NAFLD) in Women."
The overarching goal of this grant is to provide protected time and resources to facilitate transition to a successful research career development award. The funding will support Dr. Balakrishnan's efforts to understand gender differences in the burden of NAFLD as well as gender-specific determinants of advanced fibrosis among women with NAFLD.
Congratulations to Dr. Balakrishnan on this remarkable accomplishment.

Item Definition
Oct. 5: Dr. Fasiha Kanwal has received funding from the National Cancer Institute for her U01 grant entitled, "Risk Stratification for and Early Detection of Liver Cancer." Drs. El-Serag, Khaderi and White are co-investigators on the project. The overarching goal of this study is to reduce the mortality of hepatocellular cancer (HCC) by developing personalized indices that combine novel and existing biomarkers with clinical, behavioral and genetic data to improve clinical risk stratification and increase early detection of HCC.

Item Definition
Sept. 23: Dr. Noah Shroyer has received funding for his R01 entitled, " Mechanisms of intestinal stem cell differentiation and plasticity." from the National Institute of Diabetes and Digestive and Kidney Diseases.

Item Definition
Aug. 29: Dr. Mohamed Othman and his team received funding for their grant entitled, "Multi-Center Prospective Registry Evaluation Utilizing a Double Balloon Accessory Device to Facilitate Endoscopic Polypectomy in Large Intestine." This study will establish a database for colonic endoscopic submucosal dissections using Lumendi DiLumen to stabilize the colon.

Item Definition
Aug. 9: Dr. Fasiha Kanwal and her colleagues have received funding from the American Association for the Study of Liver Diseases (AASLD) to spearhead the Cirrhosis Quality Collaborative (CQC).
CQC is the first large-scale quality improvement project focusing on patients with advanced liver disease. The long-term goal of CQC is to improve the quality and cost-effectiveness of care for patients with cirrhosis across a diverse network of health systems in the United States. Drs. Fasiha Kanwal and Micheal Volk (Loma Linda) will serve as co-PIs for CQC. Drs. Norman Sussman and Saira Khaderi are co-investigators from BCM/BSLMC. Other members include the University of Michigan, Massachusetts General Hospital, Stanford, Baylor University Dallas, University of Texas Southwestern, California Pacific Medical Center, Cornell and Baystate Medical Center.
This project represents one of the major initiatives of the AASLD and has the potential to transform care for patients with cirrhosis.

Item Definition
July 26: Dr. Jason Hou has received grant support as a co-Investigator for a R01 entitled, "Changes in actin dynamics regulated by villin and gelsolin are determinants of cell fate and may be key to gastrointestinal inflammatory disease." The R01 provides support for health-related research and development based on the mission of the NIH.

Item Definition
June 19: Dr. Yamini Natarajan receives grant support from the Baylor Junior Faculty Seed Funding Program. These competitive grants are designed to support and encourage the development of a strong program of research or scholarship by early-career, tenure-track faculty in the sciences and engineering.
Item Definition
May 18: Dr. Aaron Thrift, assistant professor, received funding from the NIH/Dan L Duncan Comprehensive Cancer Center for his pilot project studying the Admixture Mapping of Cirrhosis and Hepatocellular Carcinoma in African Americans.

Item Definition
April 27: Dr. Hashem El-Serag, chair, Department of Medicine, and Douglas Burrin, Ph.D. (co-PI), Department of Pediatrics, have received funding from the National Institutes of Health Center Core Grant (P30)/National Institute of Diabetes and Digestive and Kidney Diseases. Main co-investigators include Drs. Fasiha Kanwal, David Graham, and Noah Shroyer. This is a multi-million dollar, five-year grant. Congrats to Dr. El-Serag and his team.
Terms


Item Definition
Dec. 8: The Baylor College of Medicine has been selected as a site for the Prospective Adult Cohort with Inflammatory Bowel Disease study. Dr. Manreet Kaur, assistant professor, Gastroenterology and Hepatology, and the rest of the IBD team (Drs. Hou, Shukla and Weatherly) will provide oversight. The Crohn's and Colitis Foundation will sponsor patient enrollment into this prospective registry with a tissue biobank at Baylor's McNair campus. This selection reflects the high collective volume of IBD clinic practices, and the infrastructure the Gastroenterology and Hepatology section has established to capture patient data from clinic visits.

Item Definition
Oct 6: Dr. Waqar Qureshi, professor of medicine in the Section of Gastroenterology and Hepatology received a grant from the American College of Gastrointestinal Endoscopy to produce an educational video about the examination of the anorectum. This video was the "best selling video" at the annual ASGE meeting. Of note, he was the cameraman and the editor for this one hour-long video.

Item Definition
Oct. 5: The Section of Gastroenterology and Hepatology has set up an internal grant review process for the section members who are applying for career development (or early career) grants. This includes the NIH K awards, Veterans Administration Career Development Awards, foundation CDA, and first R01 awards. Faculty (or senior fellows) applying for these awards are strongly encouraged to submit their proposal for review. However, to use this service, the applicants will be required to follow internal deadlines. This will help ensure that reviewers have the necessary time to provide meaningful review. Applicants are asked refer to the Baylor College of Medicine Research Office regarding NIH grants if planning on submitting for the February 2018 deadline. The science portion would be due to reviewers by Dec. 12, 2017. Timelines will be based on the agency that you are applying to. Selected internal reviewers will provide comments to allow for substantial change if needed prior to submission date. If you plan to submit a grant this academic year, please let the team know at least 90 days before the submission deadline so a review panel can be set up.

Item Definition
May 31: Dr. Fasiha Kanwal received the intent to fund for her VA Merit Review grant, "Patient Centered Care for Individuals with Advanced Liver Disease" (VA HSR&D IIR. PI: Kanwal/Naik). The main goal of the project is to develop a patient-centered care model for advanced liver disease, including risk-prediction models and clinician-patient collaborative treatment planning guides.

Item Definition
April 4: Dr. Jason Hou, assistant professor of Department of Medicine, fellowship director, Section of Gastroenterology and Hepatology, received an Advanced IBD Fellowship Grant from Pfizer. This grant award will support an additional fourth-year gastroenterology fellowship year in advanced training in inflammatory bowel disease to the section with opportunities to engage in clinical research and quality improvement. This fellowship adds substantially to the section's portfolio and puts Baylor in a select group of programs to offer this opportunity.


Item Definition
Jan 31: Congratulations to Dr. Hashem El-Serag on his recent VA Merit Review grant, "Prevalence and predictors of nonalcoholic fatty liver disease in Veterans" (PI: El-Serag, four years). The grant received a fundable score on the first round of submission, which is a highly unusual scenario. Drs. Thrift and Kanwal are co-investigators for this project.