Master
Media Component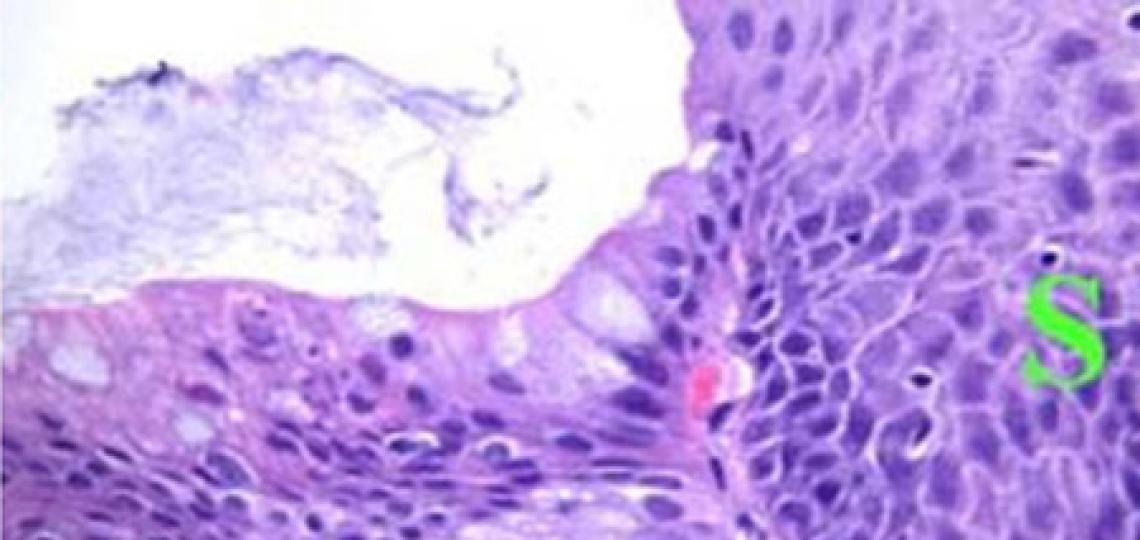 Heading
About Our Research
Content
The Section of Gastroenterology and Hepatology participates in research through the:
The Texas Medical Center Digestive Disease Center is a federally funded center designed to serve basic and clinical scientists at institutions within the Texas Medical Center (Baylor College of Medicine and The University of Texas Health Science Center at Houston) and at The University of Texas Medical Branch in Galveston.
The center facilitates ongoing digestive diseases research, promote translational research between basic and clinical areas, develop new projects, nurture new investigators, and provide GI educational activities. The DDC supports four basic science cores (morphology, cell and molecular biology, gastrointestinal immunology, and integrative biology) and one clinical core (study design and specimen collection).
Pilot/feasibility and enrichment programs to support innovative ideas and new investigators in digestive disease research and foster collaboration are a key part of our center. The center draws together a multidisciplinary group of investigators, including basic scientists with proven track records of success, and well coordinated clinical programs dealing with pediatric and adult GI patients.
Liver Disease Research 
Our liver-related research focuses on the epidemiology, outcomes and treatment of chronic liver diseases and hepatocellular cancer (HCC).  This research is funded by the NIH, Veterans Affairs, Department of Defense, Cancer Prevention Research Institute of Texas (CPRIT), societal grants, and industry. We have developed several prospective as well as virtual liver disease specific cohorts that combine comprehensive and longitudinal clinical, administrative, laboratory, pharmacological data.  These databases are linked to vital status and cancer registries. In addition to serving as the basis for federally funded projects, these data serve as valuable and cost-effective resources for mentored research on access, disparities, quality, and cost of healthcare in digestive diseases. 
We serve as the coordinating center for a unique multicenter cohort of patients with cirrhosis in active HCC surveillance (Trans Texas Hepatocellular Consortium, THCCC) seen in the outpatient clinics of 7 different hospitals in 4 cities in Texas. THCCC is the largest prospective cohort of patients with cirrhosis in the U.S. Using this cohort, we are conducting studies that will develop risk stratification tools for patients with cirrhosis, identify genetic and other factors that may predispose to the formation of HCC, and validate biomarkers that allow early detection of complications, including HCC.  We also one of the 5 translational research centers funded as part of the NCI's Translational Liver Cancer Consortium under the U01 mechanism.  The Section also houses the coordinating center for the new Texas Collaborative Center for Hepatocellular Cancer (TeCH), which will serve as a platform to promote collaboration among scientists, clinicians, community leaders and policy makers to reduce HCC mortality in Texas.  TeCH is funded by (CPRIT).
Members of the Section are engaged in numerous trials, including the PCORI funded trial examining the effectiveness of palliative care in patients with cirrhosis and the Veterans Affairs cooperative trial examining the role of statins in patients with advanced liver disease.  We are also engaged in industry-funded trials that offer the opportunity for patients with chronic liver disease to participate in research and help promote discovery and science. 
Barrett's Esophagus Research Projects
Our group is currently conducting several studies in Barrett's esophagus and esophageal cancer.  We are also conducting several studies involving the definition, mechanisms, pathogenesis and treatment of reflux disease and Barrett's metaplasia, identification of potential treatment targets, predictors of treatment response, and predictors of survival (of patients with cancer).
Some of these studies are funded by the NIH and GI societies. 
Development of low-cost, innovative technologies for the endoscopic diagnosis of esophageal cancers. 
Dr. Anandasabapathy is leading 3 trials, funded by the NIH, that are developing low-cost, battery-operated, portable technologies for the endoscopic diagnosis of esophageal, gastric and colon cancer.  These trials are currently being conducted in the United States, Africa, China, Mexico and Honduras. In addition, she and her group are involved in several projects which seek to develop innovative technological approaches to addressing cancer and other chronic diseases in low-resource areas, such as West Africa (The Gambia), India, China and Central America. These involve the development of tablet-based reporting and documentation platforms, sedation/anesthesia and procedure-based training modules, and environmentally-appropriate innovations (battery-operated technologies, etc.). 
Genetic Determinants of Barrett's Esophagus
We are conducting a study to examine potential genetic factors that may predispose to the formation of Barrett's esophagus. The candidate genes we will examine include genes that control insulin resistance, obesity, and inflammation.
Endoscopic Ablation of Barrett's Esophagus
In the ablation studies, we are enrolling patients with a confirmed diagnosis of Barrett's esophagus. Patients are offered a novel therapy which is a catheter-based ablation of the abnormal Barrett's epithelium using radiofrequency energy (BARRX). Patients are followed up systematically to examine the response rates as well as long-term outcomes post ablation. Such studies will provide objective information about the effectiveness and side effects of the ablation therapy.
Advanced Endoscopy Research
Our advanced endoscopy research program is focused on answering everyday clinical practice questions pertaining on how to perform and improve our endoscopic techniques and find early diagnostic markers and non-invasive treatment for our patients with gastrointestinal cancer or pancreatico-biliary disorders. 
Our group is part of NIH U01 funded Chronic Pancreatitis Consortium investigating the long-term sequala of chronic pancreatitis and work as discovery project for novel markers for the early diagnosis of chronic pancreatitis and pancreatic cancer. Our site is involved in prospective trials for innovative treatment of pain in chronic pancreatitis and adjunct endoscopic treatment of pancreatic cyst and pancreatic cancer using radiofrequency ablation and nano-particles injections. 
We are also interested in procedures and techniques which help in detecting early esophageal and colonic cancer allowing simple and efficient screening programs for Barrett's esophagus and gastric intestinal metaplasia. In addition, our program is renowned for its focus in research in endoscopic submucosa dissection, a therapeutic technique for the endoscopic, non-surgical curative treatment of early gastrointestinal cancer.  Our site prospectively evaluates the outcomes of various tools and techniques to allow safer, efficient and noninvasive technology to cure early gastrointestinal cancer.  
Inflammatory Bowel Disease Research
Research is a key mission of the Inflammatory Bowel Disease Center at Baylor College of Medicine.  We are an official member of the Crohn's and Colitis Foundation (CCF) Clinical Research Alliance and IBD Plexus. This allows our site to be involved in multi-center studies that are headed by the CCFA; including a prospective registry of patients to study the natural history and disease progression in IBD (SPARC IBD).
Genetic Determinants of IBD
We are participating in a multicenter longitudinal study, sponsored by the CCF. The study enrolls adult IBD patients at select centers in the US with the goal of unravelling natural history and disease progression in IBD by linking clinical data, patient-reported outcome data, and serial biosamples through the course of the patients' disease.  Another NIH funded study will identify genes involved in Crohn's disease and ulcerative colitis and how they may differ by race. 
Impact of Diet and Nutrition on Inflammatory Bowel Disease. 
This study is evaluating what impact diet and nutrition has on Crohn's disease or ulcerative colitis including whether certain dietary habits can cause Crohn's disease or ulcerative colitis, what nutritional deficiencies are seen in patients with Crohn's disease or ulcerative colitis and whether dietary modifications can alter the symptoms/course of the disease. The study involves the completion of a single questionnaire.
Health care delivery for patients with Crohn's disease and ulcerative colitis.
Section members are leading studies of care delivery patterns and optimal timing for colon cancer detection in patients Crohn's and colitis and to compare the effectiveness and patient acceptance of biosimilar biologic medications for Crohn's and Colitis.  This research is funded by the NIH and the Veterans Affairs.  We also participate in IBD QORUS, a multi-center quality improvement program and learning healthcare system supported by the Crohn's and Colitis Foundation.  
IBD registries
•    The Baylor College of Medicine IBD Registry: This is a longitudinal registry enrolling patients during the course of routine clinical care. The goal of the study is to determine real world results of therapies used in treatment of IBD- outside of clinical trials.  (Alexys.Nunn@bcm.edu)
•    SECURE. This is an observational study designed to track safety outcomes of patients who have taken certolizumab pegol (Cimzia) for the treatment of Crohn's disease compared to a non-Cimzia control population. The study duration is 10 years and subjects will be followed during normal physician visits and through web surveys and telephone calls.
IBD clinical trials 
We are actively involved in Phase 2 and 3 clinical trials for new therapeutic agents for Crohn's and Colitis.  
Basic Science and Translational Research 
Our basic science and translational research focus falls under three broad categories.
1. Understanding the mechanisms that control intestinal development and homeostasis, and translating this knowledge into novel therapeutic approaches to treat diseases of the intestine such as IBD and colorectal cancer.   
Dr. Noah Shroyer's laboratory elucidated roles for epithelial transcription factors such as Atoh1 (Math1), Gfi1, and Spdef in development and differentiation of the intestine. His laboratory has also translated these findings to human diseases, by showing that Atoh1 and its target Spdef are tumor suppressors that are frequently silenced in colon cancers, and that these genes are essential targets of Notch inhibitory drugs. In addition to these mechanistic studies, he and his team recently developed novel organ culture methods to direct differentiation of human pluripotent stem cells into intestinal tissue to study intestinal development and disease and used intestinal stem cell-derived organoids in quantitative assays to evaluate intestinal stem cell activity.  
2. Understanding genomic and proteomic alterations associated with tumor progression of GI cancers. 
Dr. Ru Chen's work in pancreatic cancer focuses on dissecting the signaling pathways and protein interaction networks that orchestrate tumor growth, invasion and metastasis. Some of these molecular alterations are currently under investigation for their utilities in clinical applications, such as: molecular imaging markers for identifying primary and metastatic pancreatic cancer, biomarkers for molecular diagnostics of pancreatic cancer and development of novel therapeutic targets. In addition, she is interested in a cytoskeletal protein called palladin.  Her previous work found that overexpression of palladin gene (PALLD) in fibroblasts activated them into myofibroblasts, and enhanced cellular migration, invasion, and invadopodia-driven degradation of extracellular matrix. By understanding how PALLD promotes cancer development, her lab hopes to develop novel strategy directed at these mechanisms. Another focus of her lab is studying neoplastic progression of colitis-associated colorectal cancer. She found abnormal genomics and proteomics profiles in histologically normal appearing colon epithelial cells in chronic ulcerative colitis, and these molecular abnormalities could occur as a field defect in early tumorigenesis. Recently, her group is expanding to investigate gut microbiome at protein levels to identify microbial functions that are contributing to colorectal cancer and IBD.
3. Understanding the role of circadian hemostasis in cancer prevention and therapy.
Evolutionary adaptation dictates that most physiological processes in mammals follow a circadian rhythm, which in all species studied is generated by an endogenous circadian clock. The circadian clock constantly couples internal physiology with external environmental cues to provide the best fitness. Recent studies have demonstrated that the prevalence of chronic circadian disruption in industrialized societies due to lifestyle changes significantly increases the risk of various modern-day diseases including metabolic syndromes and cancers. Dr. Loning Fu and her team discovered that disruption of the mammalian circadian clock increases the risk of various types of cancer. Their current studies are focused on the role of circadian homeostasis in the prevention and treatment of obesity and metabolic syndromes as well as obesity-related cancers, such as spontaneous hepatocellular carcinoma (HCC), which is previously considered a rare type of cancer in the Western countries but is expected to become a common cancer in the 21st century due to the prevalence of obesity and obesity-related liver metabolic disorders. 
Heading
NIH renews grant to advance digestive disease research
Content
A National Institutes of Health grant is a commitment to continue the impactful work being done through the Texas Medical Center Digestive Diseases Center.
View Article
Heading
Advanced Technology Cores Catalog
Content
The catalog highlights the cores' services, major instrumentation/technology platforms and examples of scientific capabilities.
View the ATC catalog.