Master
Media Component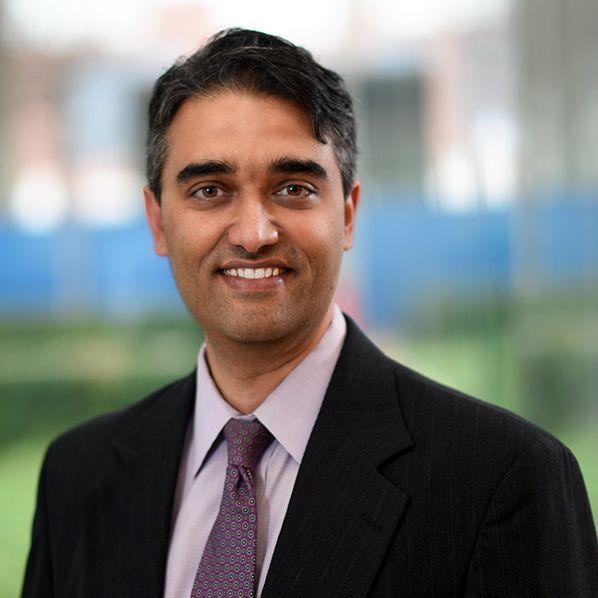 Content
Welcome to the Section of Geriatrics and Palliative Medicine at Baylor College of Medicine. Our faculty includes a wide range of health professionals who practice in a variety of care settings in a highly interprofessional culture. Our faculty include subspecialists in Palliative Medicine, wound care, post-acute and long-term care, hospital medicine, home based medical care, and ambulatory consultation and primary care Geriatrics. The Section of Geriatrics and Palliative Medicine provides compassionate primary or consultative care to older adults, from robust to frail. Our team of physicians, nurse practitioners, social workers and pharmacists see patients across several healthcare systems including Baylor St. Luke's Medical Center and Kirby Glen Senior Care, Ben Taub Hospital and the Harris Health System, the Michael E. DeBakey VA Medical Center and its Community Living Center, Houston Methodist Hospital, and Saint Dominic Village. Geriatrics is a specialized field of medicine that focuses on the care of older adults. Our practice focuses on maintaining robust and vibrant aging for independent adults living in the community, acute care for those facing and recovering from illnesses and exacerbations of chronic conditions, and supportive care for our most frail and vulnerable adults.
In 2020, I received the honor of leading the Geriatrics and Palliative Medicine section of the Department of Medicine at Baylor College of Medicine. I have the privilege of following in the footsteps of our prior two, esteemed Chairs of Geriatrics: George Taffet, M.D., and Robert J. Luchi, M.D.. The endowed chair and professorships in Geriatrics at Baylor College of Medicine are named in the honor of Dr. Luchi, the program founder and first chief of geriatrics at BCM. Dr. Luchi emphasized the importance of the translation of research to clinical geriatrics. As such, our relationship with the Huffington Center on Aging at Baylor is very close. Dr. Taffet continued this legacy of leadership across the clinical, education, and research missions of BCM. As the Robert J. Luchi Professor of Geriatrics, he maintains his robust clinical practice, daily interactions with learners at all levels, and his translational research lab exploring the cardiovascular physiology of the aging heart. I joined BCM in 2004 in the Health Services Research section. I have maintained a research program developing and testing innovative model of care for older adults with multiple chronic conditions. This federally-funded research program has developed novel geriatrics assessment tools and care models that are being evaluated in implementation studies. This research is part of the Implementation Science and Innovation program at the Center for Innovations in Quality, Effectiveness, and Safety at BCM and the Michael E. DeBakey VA Medical Center. Since joining BCM, I have provided care for older Veterans at the Michael E. DeBakey VA Medical Center on the inpatient medicine service and the Geriatrics outpatient clinic. I am also proud of our recently established Senior Care Clinic at the BLSMC Kirby Glen campus that provides outpatient primary care and geriatrics consultations for older adults.
The geriatrics faculty also sees our roles as educators as critical. Our group provides clinical opportunities for students, residents and fellows to learn from and about older people, all across the care spectrum. For BCM medical students, we give all the aging lectures in Age-Related TopicS (ARTS) as the culmination of their didactic experience. As attending physicians, we teach Baylor internal medicine and family medicine residents and other health professions trainees on teaching teams and during conferences and morning reports. Our Geriatrics fellowship, under the leadership of Dr. Angela Catic, is one of the largest in the nation and takes full advantage of the multiple venues in and around the Texas Medical Center. Our fellowship is focused on producing the next generation of leaders in Geriatrics. We have developed specialized training in wound care for second year geriatrics fellows and offer palliative medicine training as partners in the MD Anderson Palliative Medicine Fellowship. Furthermore, our faculty lead the Southeast Texas Geriatrics Workforce Training and Enhancement Program. The SETx-GWEP is a multi-institution, inter-professional training, education, and quality improvement program targeting a wide range of learners, health professionals, and patients/families with a focus on developing age-friendly health systems.
Geriatrics is an interesting and growing field with demand outstripping supply and the gap growing every day. Geriatricians are among the most satisfied of physicians. We can show you why.
Aanand D. Naik, M.D.
Robert J. Luchi, M.D. Chair in Geriatric Medicine
Professor--Geriatrics and Palliative Medicine
Baylor College of Medicine