Master
Media Component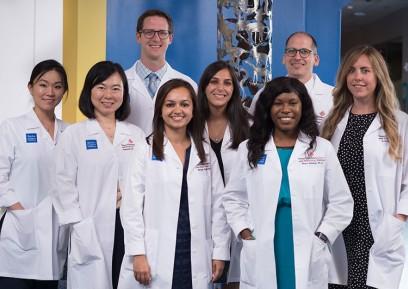 Content
The Pediatric Hematology/Oncology Fellowship Program at Texas Children's Hospital and Baylor College of Medicine in Houston, Texas, with 24 fellows, is the largest ACGME-accredited training program in the subspecialty and among the finest in the nation. The vast majority of our graduates have gone on to highly successful academic, research, and clinical careers. We have a remarkably comprehensive program that offers superb clinical and research training. 
Our program is oriented to developing Pediatric Hematologist-Oncologists who wish to pursue an academic career, either in clinical or laboratory research. It is most appropriately conceptualized as a "faculty training" program. A number of features, including a structured mentorship program and comprehensive leadership training, distinguish our fellowship as one uniquely geared to educating future leaders in the field.
Our fellows are taught by highly experienced faculty in an exciting clinical setting at Texas Children's Hospital, the nation's largest children's hospital. As a fellow, you will join a medical and academic community that sets the standard of excellence in patient care, research, and education. In the area of pediatric oncology we specialize in the prevention, diagnosis, treatment, and study of cancer. Our area of training for hemotology involves the study and treatment of blood disorders.
Visit the Pediatric Hematology-Oncology Fellowship site for more information.