Master
Media Component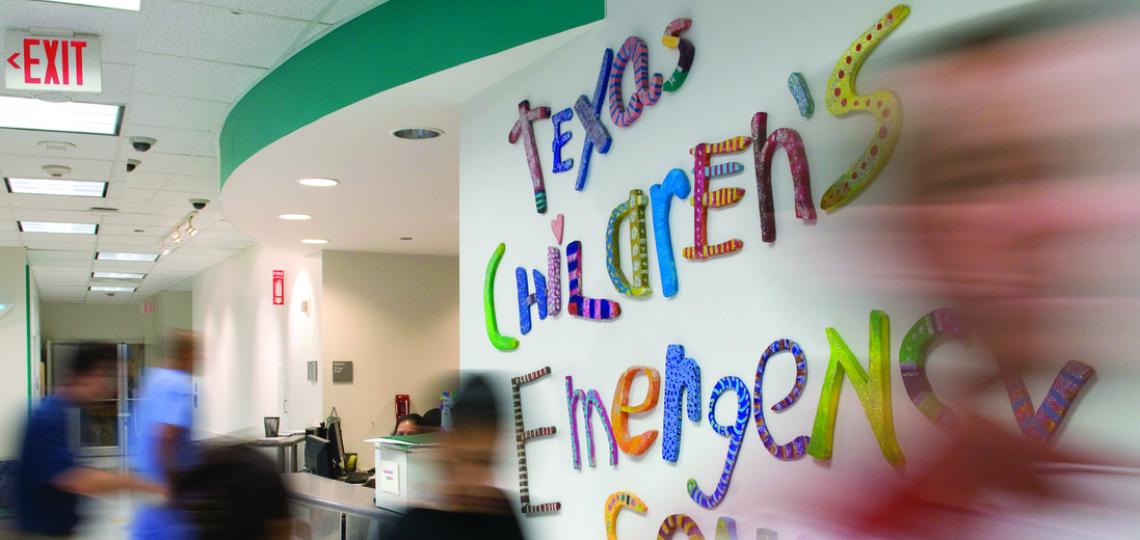 Content
The Baylor College of Medicine Department of Pediatrics Section of Emergency Medicine consists of over 50 Pediatric Emergency Medicine fellowship-trained physicians, 10 general pediatricians, and 18 pediatric emergency medicine, Global Health, and Point of Care ultrasound fellows.
In addition to the academic responsibilities at Baylor College of Medicine, we collectively treat over 130,000 pediatric patients in the Houston metropolitan area across three clinical sites: Texas Children's Hospital Main Campus, Texas Children's Hospital West Campus, and St. Luke's, The Woodlands.
Heading
Section Vision, Mission & Strategies
Content
Section of Pediatric Emergency Medicine is focused on optimizing health outcomes for all acutely ill and injured children. We excel in family-centered care, education, research and innovation, with a commitment to service and quality that enhances the health and well-being of children needing emergency care.
Our Strategy
Deliver individualized, family-centered, compassionate, high-quality health care to acutely ill and injured children
Provide world-class education and training in pediatric emergency medicine, global health, point-of-care ultrasound, quality improvement, teaching, research, simulation, child advocacy, and administration
Advance excellence in pediatric emergency medicine through transformational research and innovation
Perform continuous process improvement
Through vigilant planning and preparation, ensure continuity of operations and optimize care delivery during adverse/disaster events
Embrace diversity and promote a supportive, collegial community within the workplace
Engage the workforce and support meaningful, individualized career development and satisfaction
Foster longitudinal development of health care leaders
Content
Our accredited pediatric emergency fellowship is one of the largest and most highly competitive programs in the country. It offers one of the few specialized tracks in global health and provides fellows the opportunity to receive extensive exposure and training in quality, medical education, research, point of care ultrasound, emergency medical services, disaster medicine, informatics, child abuse, simulation, community emergency medicine, trauma, hospital administration, customer service, and advocacy.
Our faculty teach and mentor trainees of all levels from numerous postgraduate programs, including Baylor College of Medicine, The University of Texas and Brooke Army Medical Center.
Content
Funded research efforts continue to expand into areas that include prehospital pediatrics, simulation, global health and emergency care.
EMS projects underway include the Emergency Medical Services for Children Target Issues grant measuring the outcome of integrating an evidence-based pediatric prehospital protocol for respiratory distress across three large urban EMS systems.
Collaborations with regional partners (e.g. Rice University) have led to global health opportunities that include a $2 million Saving Lives at Birth grant. The grant focuses on the development, distribution and study of a low cost bubble CPAP device for developing countries where neonatal mortality is high.
The section has also increased its participation in national research efforts in multicenter clinical trials as one of six nodes within the Pediatric Emergency Care Applied Research Network.
Content
Many faculty possess or are pursuing advanced certifications and degrees in business, education, clinical research, public health, simulation and quality.
Several PEM faculty hold critical leadership positions or roles within state and national organizations including the Governor's EMS and Trauma Advisory Council, Children's Hospital Association, American Academy of Pediatrics, American Red Cross and American Board of Pediatrics.