Master
Content
Two outstanding faculty members from the Graduate School of Biomedical Sciences were honored with the 2020 Barbara and Corbin J. Robertson, Jr. Presidential Award for Excellence in Education.
Heading
Gad Shaulsky, Ph.D.
Media Component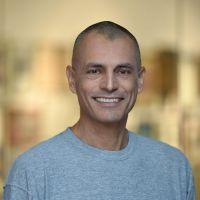 Content
Professor of Molecular and Human Genetics and Director of the Genetics and Genomics Graduate Program at Baylor College of Medicine
One of Dr. Gad Shaulsky's main career goals is to help train the next generation of biomedical scientists. Since joining Baylor College of Medicine in 1997, he has been deeply involved in various aspects of student and postdoctoral training.
Dr. Shaulsky was the co-Director of the Molecular and Human Genetics Graduate Program from 1999 to 2005 and has been the Program Director since 2005 (the program currently is named Genetics and Genomics). This program is responsible for the training of about 80 graduate students and is funded, in part, by a T32 training grant that he has directed since 2006. Between 2011 and 2016, he served as Assistant Dean of Admissions at the Graduate School of Biomedical Sciences.
Dr. Shaulsky has trained 17 graduate students and 11 postdoctoral fellows in the past and is currently training one Ph.D. student in his lab. He has served on more than 30 doctoral thesis advisory committees. All but one of his past trainees are still involved in some aspect of biomedical sciences, including three independent investigators, two physicians, two in the biomedical industry, three in science policy and communications, and several postdoctoral fellows.
Dr. Shaulsky has been honored twice with the Michael E. DeBakey Excellence in Research Award and last year was recognized with the Kenneth Scott Graduate Mentor Award.
The Genetics and Genomics Graduate Program is dedicated to excellence in science while increasing diversity in the science workforce. It has trained many students from underrepresented (UR) groups, including students with disabilities. In the past couple of years, 20% of the program's entering class were UR students, thanks in part to Dr. Shaulsky's recruitment efforts through active participation in venues such as ABRCMS, SACNAS and The Biomed Virtual Grad School Fair. His lab has hosted several UR post-baccalaureate students in recent years and most of them have gone on to graduate school at Baylor and other universities.
Dr. Shaulsky's personal participation and dedication to increasing diversity serve as an example to younger faculty in the graduate program and at Baylor in general.
Heading
Lynn Zechiedrich, Ph.D.
Media Component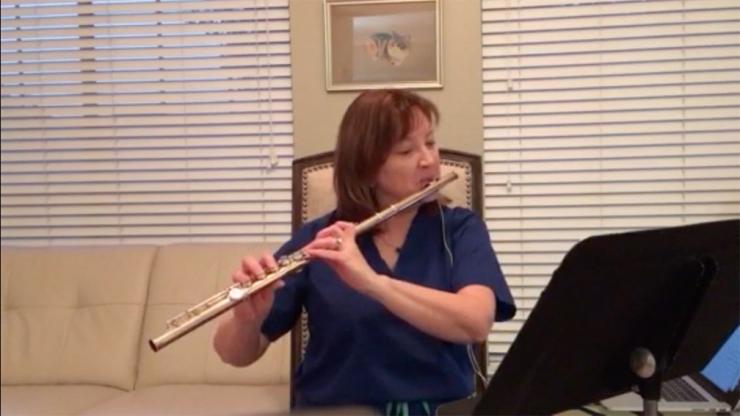 Content
The Kyle and Josephine Morrow Chair, Professor of Molecular Virology and Microbiology, Biochemistry and Molecular Biology, and Pharmacology and Chemical Biology, and Co-Director of the Graduate Program in Quantitative and Computational Biosciences at Baylor College of Medicine
Dr. Lynn Zechiedrich is passionate about mentoring and teaching. An award-winning mentor, Dr. "Z" is sought out by trainees at all levels. She has hosted and advised over 250 scientists in her 23-year career at Baylor College of Medicine (BCM), including professors on sabbatical, postdoctoral and medical fellows, and graduate, post-baccalaureate, undergraduate, and high school students. She has published and lectured nationally on mentoring, was BCM's BRASS Mentor of the Year in 2013, and a Woman of Excellence Awardee in 2017. Dr. Zechiedrich has taught in 13 different courses in the BCM graduate and medical schools.
Teaching excellence is in her genes—her mother was an award-winning Spanish professor, her father an award-winning high school teacher of AP physics and AP chemistry, and her only sibling, Leonard, was the U.S. AP Biology high school teacher of the year.
Dr. Zechiedrich arrived at BCM in 1997 after receiving her BS from the University of Arkansas, her PhD at Vanderbilt University School of Medicine with Neil Osheroff and performing postdoctoral research at the University of California, Berkeley with the late Nicholas Cozzarelli. Her mentors were outstanding teachers and noted experts in the field of DNA topoisomerases. She continues her work on DNA topoisomerases, major antibiotic and anticancer drug targets. Her research evolved to include gene therapy using Minivectors, small circular DNAs with many applications for which she holds multiple patents.
Dr. Zechiedrich has trained scientists from diverse fields, including medicine, mathematics, statistics, physics, structural biology, and computer science. Her transdisciplinary and innovative research led to her election in 2017 as a Fellow in the National Academy of Inventors.
She has published more than 66 articles and book chapters and given over 180 invited talks. She served on numerous grant review committees, reviews for 48 different peer-reviewed journals, and served on multiple editorial boards.
As an Ambassador for Inclusion and Diversity for BCM, Dr. Zechiedrich is committed to an environment of inclusive excellence.
Lynn enjoys scuba diving with her family and has played flute in the Texas Medical Center Orchestra for 20 years.