Master
Media Component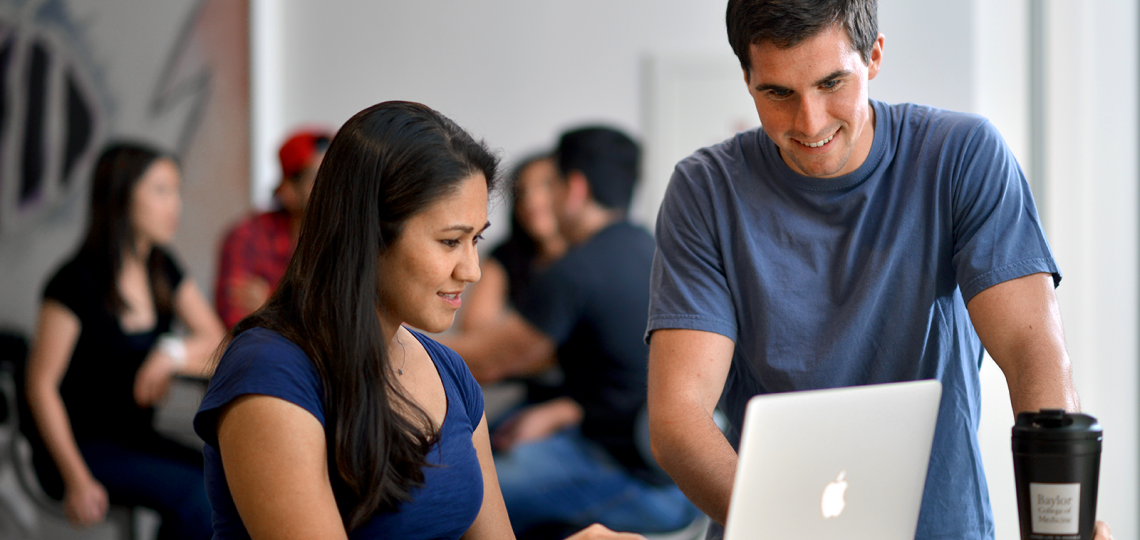 Content
The Academic Success Center provides all Baylor of College Medicine students with student-centered services, resources and development opportunities to enhance their transferable learning skills and achieve their highest potential at all stages of their learning journey.
Media Component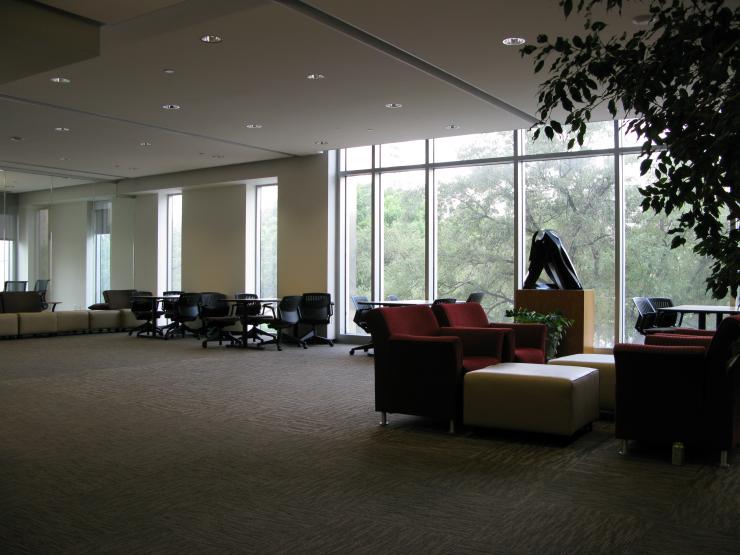 Content
The Academic Success Center study spaces occupy about 6,000 square feet on the second, third, and fourth floors of the DeBakey Center for Medical Education at Baylor College of Medicine. Each floor includes seating ideal for small group and individual studying. Desktop computers, printers, and other equipment are available on the second floor. (Note: printers have been moved to third floor during second floor renovations.) There are multi-device charging stations provided on all three floors.
Heading
Virtual Academic Support
Content
Appointments are available via Zoom. Topics that may be addressed during academic advising include: writing consultations, reading & note-taking skills, study strategies, time & task management, testing strategies, motivation, stress management, and more!
Schedule now
Heading
Upcoming Academic Workshops
Content
Register for the ASC's 30-minute and 1-hour virtual workshops focused on improving your academic skills using the links in the monthly schedule. Topics include: Study Strategies, Time Management, Creating a Study Plan, Test Taking Skills, and more!
See Academic Workshop Schedule
"From yoga in the courtyard to great study spaces in the Academic Success Center, there are lots of resources and events that make it clear the College is always looking out for our best interests."
Content
The Academic Success Center resides within the Office of the Provost, providing academic support for all of the College's educational programs. The ASC provides study spaces, as mentioned above, but also offers academic workshops and individual support appointments with students, designed to improve their academic skills, such as study strategies, writing abilities, time management, goal setting, reading comprehension, and more.

The circulation desk is located on the second floor of the DeBakey Building (M208). While the ASC is open 24/7, an assistant will be available to help with checking out materials and general tech support 7 days a week during the operating hours posted within the space.

Texas Medical Center librarians are available at the ASC Circulation desk from 1 to 3 p.m. on Tuesdays and Wednesdays. The librarians can assist you with literature searches, navigating the different databases available through the TMC Library, and identifying the appropriate resources for any specific research needs you may have. TMC Librarians are also available to meet with you one-on-one as needed. In order to schedule a consultation with one of the TMC Liaisons, simply complete this form.
Heading
Orientation Video: Academic Excellence
Content
Overviews of student services and related resources.
"The Academic Success Center has been amazing in terms of having an objective third party to help with study plans and gain perspective from someone outside the program."
Heading
Academic Success Center Team