Dr. C. Kent Osborne steps down as director of Dan L Duncan Comprehensive Cancer Center
Media Component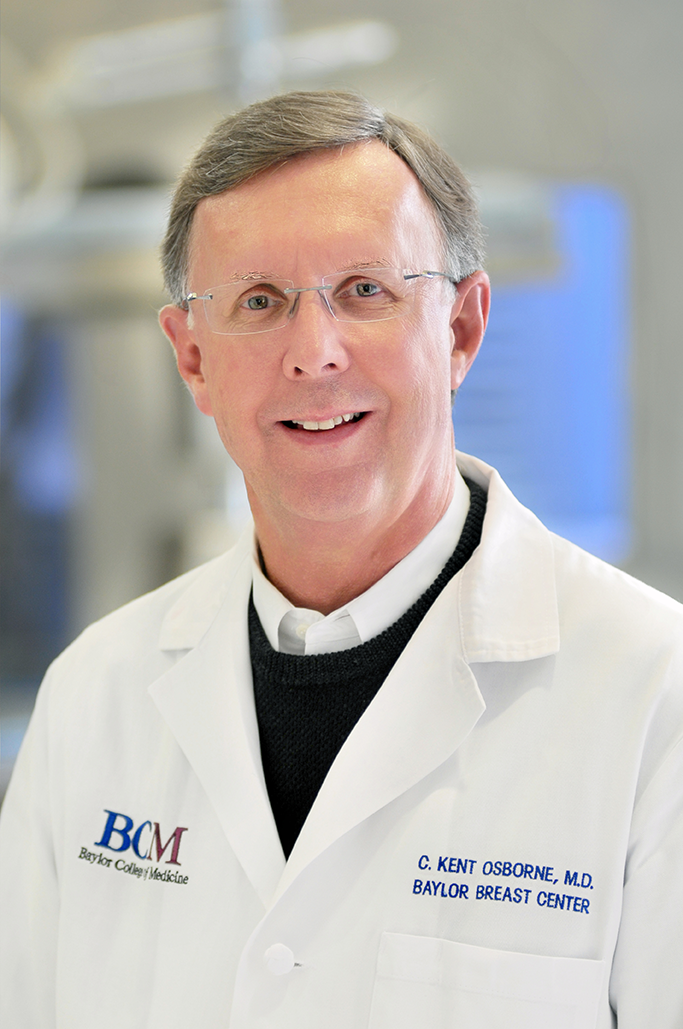 Content
After 15 years in the role, Dr. C. Kent Osborne has stepped down as director of the Dan L Duncan Comprehensive Cancer Center at Baylor College of Medicine. He will stay on at Baylor as founding director of the cancer center. Dr. Helen Heslop, director of the Center for Cell and Gene Therapy, will serve as interim director while the search for a new director is underway.

"It has been my honor to serve the Duncan Cancer Center as its director for the last 15 years.  Our success is clearly a team effort, and I want to thank everyone from the leadership, cancer center members and staff for their help in getting the center off the ground and to comprehensive designation in record time. I especially want to thank the late Dan L Duncan and his extraordinary family for their transformational $100 million gift, without which we would not have an NCI-designated Cancer Center today," said Osborne, professor of medicine in hematology and oncology and Dudley and Tina Sharp Chair for Cancer Research at Baylor.

"We thank Dr. Osborne for his tremendous leadership and accomplishments since joining the Baylor faculty 21 years ago," said Dr. Paul Klotman, president, CEO and executive dean of Baylor. "He will continue his important work in breast cancer patient care and research, which is recognized internationally."

Osborne came to Baylor in 1999 from the University of Texas Health Science Center in San Antonio, starting what is now known as the Lester and Sue Smith Breast Center, a unit of the Dan L Duncan Comprehensive Cancer Center. He brought his expertise in breast cancer patient care and research and a National Cancer Institute's Specialized Programs of Research Excellence (SPORE) grant in breast cancer, now one of the longest running grants of its kind.

Under Osborne's tenure, the Duncan Cancer Center was awarded the prestigious designation as a Comprehensive Cancer Center by the National Cancer Institute, which was renewed again this year. The comprehensive designation recognizes the center for its depth and breadth of clinical and basic science research, clinical research trials and service to cancer patients from diverse populations in the community. Since the initial NCI-designation in 2007, annual research grant funding at the Duncan Cancer Center has increased to $170 million from $99 million.

The Duncan Cancer Center has more than 450 members, including laboratory researchers, surgical, medical and radiation oncologists, radiologists and pathologists providing comprehensive cancer care. Physicians provide patient care at multiple affiliated hospitals in Houston, including Baylor St. Luke's Medical Center, Texas Children's Hospital, Harris Health System and the Michael E. DeBakey Veteran's Affairs Medical Center.