Global Health Hackathon: Where clinical problems meet innovative solutions
Media Component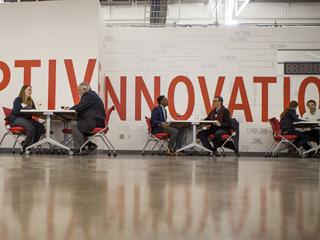 Content
What could happen when you put healthcare professionals, engineers and businesspeople in one room and give them 24 hours to solve some of the most challenging clinical problems from across the world? That's what Baylor College of Medicine's Baylor Global Initiatives wants to find out during its inaugural Global Health Hackathon. The event will take place Sept. 19-20 in the Texas Medical Center.
"A hackathon is an event that brings together people from different disciplines to come up with solutions to particular problems," said Dr. Sharmila Anandasabapathy, director of Baylor Global Initiatives. "In this case, we're bringing together students, faculty and people from industry to solve critical problems in global health."
The goal of the event is to develop innovative solutions to clinical issues from undeserved areas worldwide, specifically in surgical and procedural care, women's health and emergency response.
"We will have faculty from Baylor College of Medicine who work on the ground in Africa present clinical problems from Ebola management units, from operating rooms and from labor and delivery units. They will introduce the problems in five-minute presentations and then we will ask the audience to 'hack,' or basically come up with solutions in 24 hours. Those solutions may be a device, a business delivery mechanism, a mobile app or some kind of information and communication technology. The solutions may come from many disciplines working alone or together but the goal is to facilitate engagement and interaction in a very short period of time to create innovative solutions to leading global health problems," said Anandasabapathy.
The hope is to have five or six solutions that have the potential to transform current approaches abroad and potentially in the United States.
"In the U.S. where we are less resource-constrained than other parts of the world, we are more likely to develop approaches that cost more, that rely on power, that use more complex information technology. The solutions that are developed have to be simpler, they have to be lower cost, they have to be able to operate in settings where there isn't power, and they may have to be used by clinical providers who are less experienced. Our hope is to develop robust, simpler, but not necessarily inferior, solutions. I actually think the solutions that we come up with may be more creative, may be superior and may be less costly than some of the approaches in the U.S.," said Anandasabapathy.
Baylor Global Initiatives focuses on chronic, non-communicable diseases such as cancer, heart disease and diabetes as well as procedural care and women's healthcare and developing innovative approaches to addressing those diseases.
The Global Health Hackathon is its premier event where they hope to bring together Baylor faculty who work in global areas with those in the industry in the Houston community.
Find additional information and/or register for the Global Health Hackathon.